Start playing squash!
Welcome to Swavesey Squash Club!
About the club
Getting started
FAQs
Prices
Get in touch!
Welcome to Swavesey Squash Club!
We are always looking to welcome new players, whether you have never picked up a racket before, or are already an experienced player.
With over 200 members, regular training sessions for all levels including total beginners, more than 15 box leagues, and 5 teams (including 2 ladies' teams), we are one of the most active clubs in the Cambridge area, and there is something for everyone at the club.
We also have regular social events and fun ways to meet new people to play with. We pride ourselves on being inclusive and friendly, so please get in touch to join in the fun!
About the club
Swavesey Squash Club is a not-for-profit, members-run club.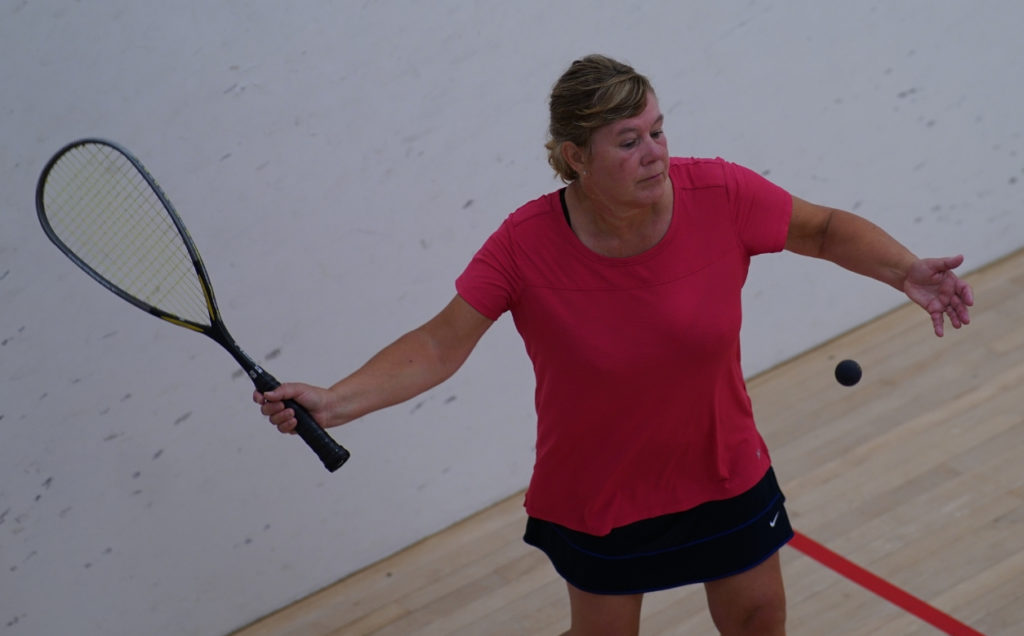 With three international-standard squash courts fully refurbished in December 2022, modern changing rooms, and a cosy lounge area and viewing balcony, the club has undergone extensive renovations in the past couple of years, but our sense of community is just as important to us as our facilities.
Read our Google reviews to see what members and visitors have to say about us!
Getting started
Becoming a member is easy and affordable. We have a competitively priced and flexible membership structure (our most popular membership is £17/month, which is fully inclusive of all bookings/activities).
We would encourage people to come and visit the club for a free taster – either at one of our group sessions or by arranging a meet-up with our head pro, Ali Loke.
Swavesey Squash Club is a members' club; only members can book courts and other players can only play at the club as a guest of a member, or at one of our open sessions. To become a member, get in touch!
FAQs
Why do I need to be a member to book courts at Swavesey?
Because of the nature of the club building, and the fact that we have no on-site staff, non-members are not able to access the building if no one is inside to let them in! So non-members are welcome to play with members (paying the appropriate guest fee) or join suitable group sessions, but unfortunately we cannot facilitate non-members playing on their own. Members receive access to the electronic lock.
I've never played squash before – does that matter?
Not at all! We love helping new people get into squash. Beginners will find other players of similar levels via the box leagues and at our beginner-friendly group sessions!
Do you welcome female players?
Absolutely! We have a really enthusiastic group of female players at the club, and of course, many of our activities are open to all, regardless of gender. Beginner women can find others of their own level at group sessions or in the box leagues. For more experienced women, our ladies' team has been highly successful, winning the Cambridgeshire Cup last season, and we are always happy to welcome new players.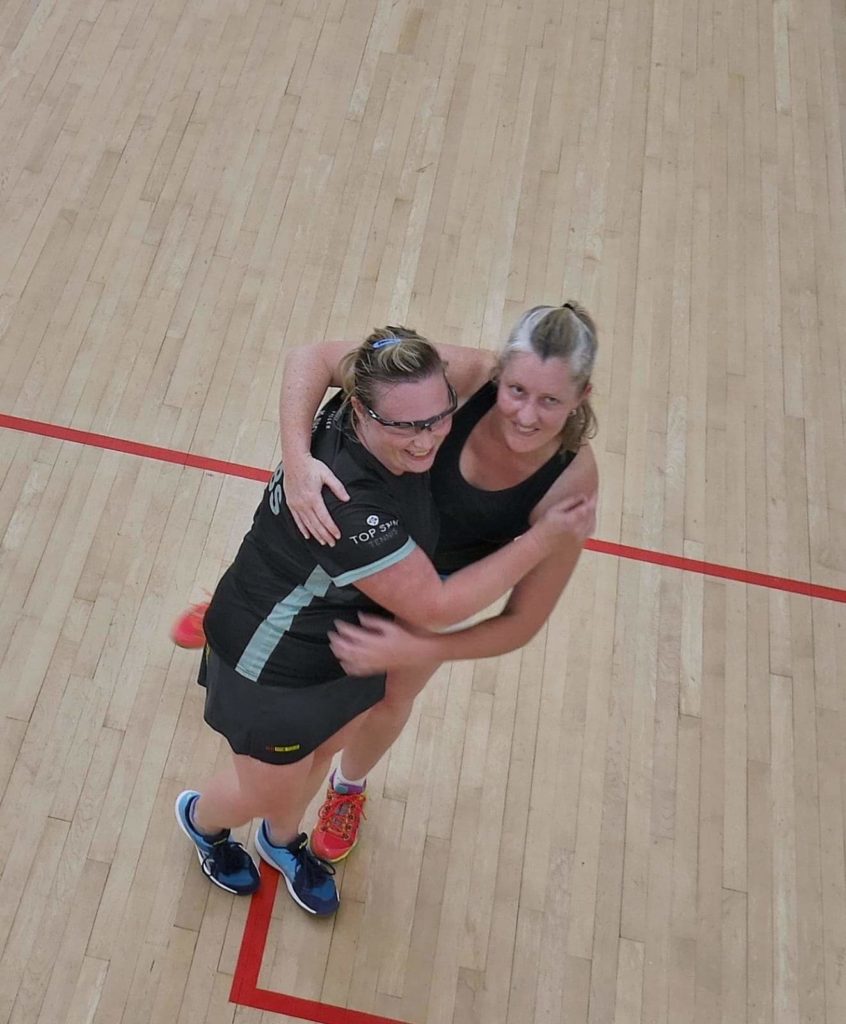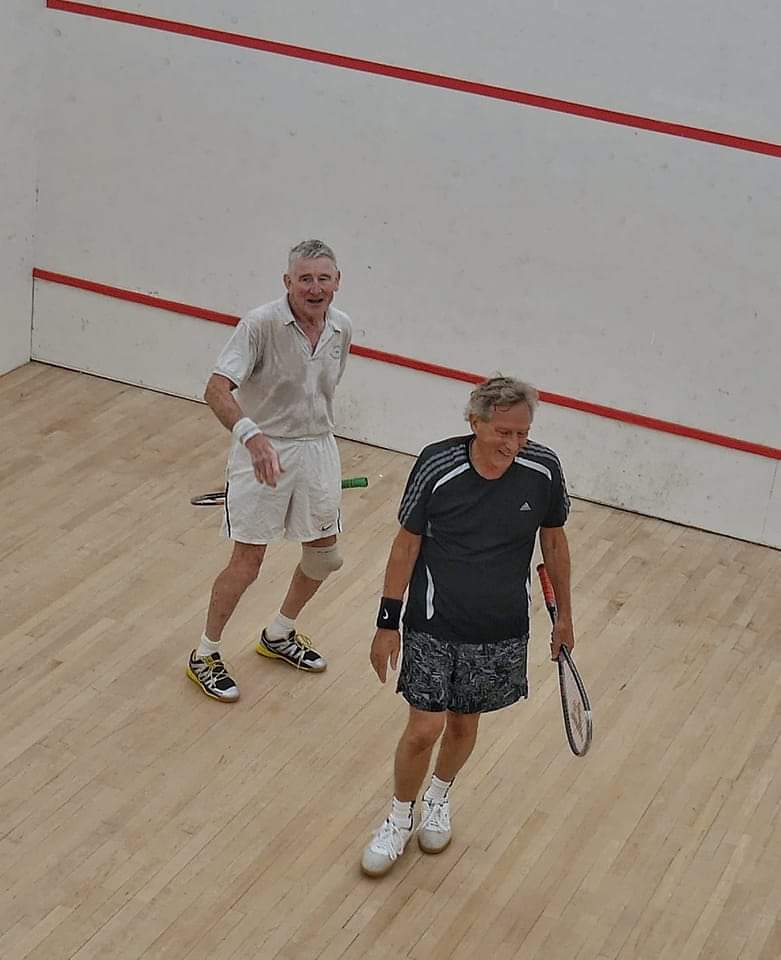 Do you welcome older players/OAPs?
We love to see players of all ages on court and it is our belief that there is no age limit to playing the beautiful game of squash! Currently our oldest player is 76 but we would be delighted to welcome players of any age. We have extremely good lighting on court which has made a significant difference to those with less acute vision, and our court floors are sprung which is more forgiving on the joints.
What is a box league?We organise monthly box leagues, which are a perfect way to meet new people of a similar standard. Players are allocated into a box based on standard, with around 4-5 players of a similar level. Players have a month or so to arrange matches independently with their opponents, at a mutually convenient time. Players who do well get promoted to a higher, more challenging box; players who fare less well drop to a slightly easier box. It's a great way to meet different players of a similar level. With around 20 boxes and around 100 players playing each month, there is something for everyone. Whilst the higher boxes are relatively competitive, most of the players involved are simply looking to have a good game of squash and to meet a variety of opponents.
I live in Cambridge – is Swavesey the appropriate club for me?
Whilst there are a few other squash courts in Cambridge, many of our members live in Cambridge and choose to play at Swavesey (10 miles north of Cambridge). Because the road links to Swavesey are excellent, the travel time is around 15 minutes (dependant on traffic, and on what area of Cambridge you live in); the travel within Cambridge can be just as time-consuming due to traffic, despite the shorter distances involved. Another major reason for people playing at Swavesey is that we are a proper club, not just a sports centre. It's easy to meet different people, get involved, and feel part of a community, beyond simply playing squash.
I play at a high level – are there many players at the club to push me?
For aspiring players, Swavesey has three men's teams in the Cambridgeshire league, the 1sts in the top division. Some of the best players in the area play and train at the club, including Ali Loke, ranked 76 in the world, our head pro. We would encourage any players of a high level to get in touch directly so that you can judge for yourself!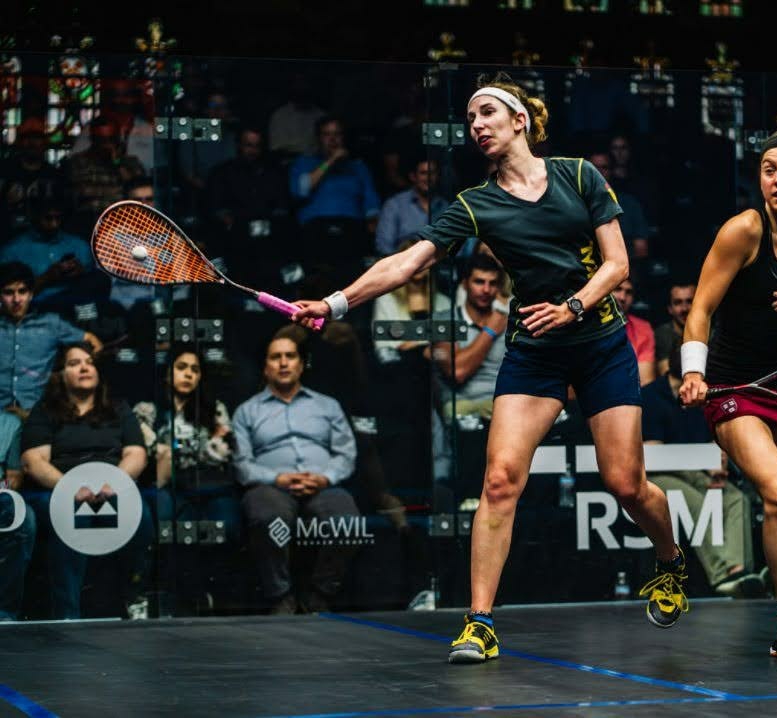 I would like to get coaching/a restring/I need a new racket.
No problem! Individual coaching is available at the club with our head pro, Ali Loke. We also have various group sessions on each week. Ali also offers restringing, sells rackets and other equipment, and can advise on what's best for your needs.
Prices
Swavesey Squash Club has one of the most competitive membership packages in Cambridgeshire, with membership fees fully inclusive of court fees, as well as off-peak, household, and junior options. Monthly memberships are on a rolling basis and can be cancelled at any time (no minimum term), and we strive to be flexible so as to meet any needs.
Full adult – £17 monthly/£200 annually
Off-peak only or junior (U18) – £11 monthly/£125 annually
Additional adult in same household – £4-8 monthly/£50-100 annually
Additional junior in same household – £2-4 monthly/£25-50 annually
These prices include unlimited court bookings, with no additional charges, as well as most of the activities and events we run at the club. As a not-for-profit members-run club, we strive to offer the best value possible for our members, but we do rely on membership income to cover our running costs, as well as maintenance and repairs. We truly appreciate the support of our members in helping us provide this community squash facility.